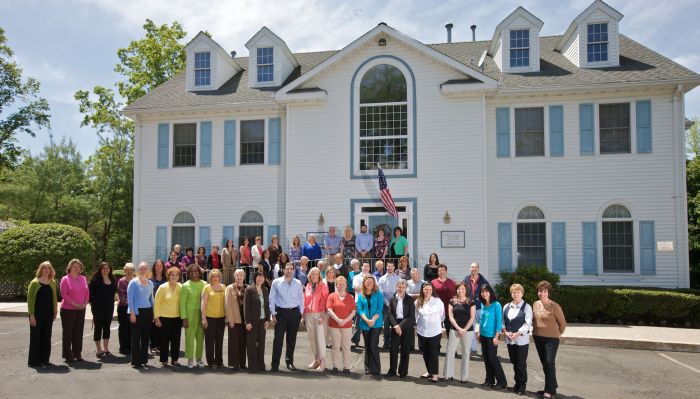 Who We Are
Feel Alive. BeeAlive.
BeeAlive has been working in partnership with nature's bees since 1984. For the last three decades, this family-owned and operated business, passed down from founder Madeline Balletta to her son, Jason, and his wife, Rose, has paved its way as the leading provider of pure, never freeze-dried Royal Jelly, the food of the Queen Bee, and other natural wellness products. In the same way that bees utilize the pollen of plants to sustain the abundance of nature, we pride ourselves on providing top quality products that allow individuals to help their bodies help themselves. As part of a culture that emphasizes the importance of nourishing the inner body with vitamins and nutrients in nature's whole form, we believe that we should treat our skin, the largest organ of the body, with the same respect. BeeAlive's belief in a holistic approach is why we offer the finest in fresh, never freeze-dried Royal Jelly Supplements, BeeAlive® ESSENTIALS (natural dietary supplements) and our BeeAlive Spa Essentials™natural skin care line. Our unwavering commitment to product quality ensures that our products are pure and effective, meeting BeeAlive's strict quality standards.
Our Royal Jelly
BeeAlive respects what nature has created.
BeeAlive products contain only fresh, never freeze dried Royal Jelly to preserve its complete nutrition and superfood goodness. Many companies freeze-dry Royal Jelly because it is convenient and inexpensive, but scientific research has shown freeze-drying causes Royal Jelly to lose many nutritional benefits. Benefits of nature's precious substance have been observed in studies using only fresh, non freeze-dried Royal Jelly.
Our Values
Authenticity. Nature has provided everything we need to achieve inside-out health. We source the purest ingredients from nature, and choose organic solutions, to ensure you the highest quality and completely natural products.
Sustainability. In the same way bees utilize the pollen of plants to sustain the abundance of nature, we strive to give back to the honeybee population currently in decline. We sponsor honeybee research programs and initiatives to save the bees, and kick-started an educational apiary in New Jersey that is home to multiple hives. In addition to sustaining our bees, we practice sustainability in our manufacturing practices. All BeeAlive packaging is fully recyclable so we can give back to our earth.
Honesty. We are transparent and forthcoming about product claims, clinical results, ingredients and sustainability and production practices because we value your trust.
Health and Well-Being.We want your body to achieve its fullest potential. We are proud to provide only products made from nature's finest ingredients that Help Your Body Help Itself.
Quality. We adhere to a strict set of standards and operating procedures to provide only the finest products. Every batch of Royal Jelly that goes into our products is tested by independent, third-party laboratories to ensure its quality and purity. At our very own distribution center, we've taken steps to guarantee delivery to you will be quick, timely and efficient. And because we are always staying on top of new developments in natural ingredients and Royal Jelly, you can be confident our products are ones everyone will be buzzing about.
Team Work. Each employee at BeeAlive is considered a valuable asset and an integral part of our success. We are especially grateful to our employees who have been with us for over 20 years, including those who could have retired long ago. We believe a positive work environment is fundamental to business and are proud of our employees who have been consistently praised as "considerate" and even "compassionate" by those who count most – our customers.
Caring Customer Service. We persistently strive to make every customer a satisfied one. When you order from BeeAlive®, we make sure that the process is efficient and timely for your convenience. Our caring consultants are always friendly and ready to answer any questions, whether you call, email or Facebook, to ensure your satisfaction. When you email us, our webcs@beealive.com mailbox is designed so our caring consultants can promptly answer your questions regarding information about our various products.
Our Bees
"If the bee disappeared off the surface of the globe, then man would only have four years of life left. No more bees, no more pollination, no more plants, no more animals, no more man." – Albert Einstein
Bees are necessary to the natural function of the ecosystem. Without the tiny pollinators that busily buzz around us, flowers, plants and one third of the food we eat would cease to exist. That's why we don't take bees for granted. Bee products such as honey and Royal Jelly have been used for centuries in different parts of Asia, Africa and Europe for their many health and beauty benefits, which is why we include Mother Nature's precious substances in each of our products.
Colony Collapse Disorder
You've probably heard that honeybee populations around the world are experiencing a significant decline, a mysterious malady coined Colony Collapse Disorder (CCD). The causes of CCD are unknown, but most environmentalists believe pesticides are to blame.
#SaveTheBees
At BeeAlive, we support the #SaveTheBees movement. What are we doing to save our bees? Lots of things…
First off, all the bees that help provide our amazing BeeAlive products are never harmed. We work with professional beekeepers that are humane in their practice of harvesting bee products. Our Royal Jelly comes from Chiang Mai, Thailand, one of the best places on earth to harvest pure, fresh Royal Jelly, and our minimally-processed honey comes from a local U.S. farm.
We also support beekeepers and honeybee research initiatives, including the UC Davis Honeybee Research Facility, Brooklyn Grange New York City Beekeepers and more!