#WeBelieve
---
6.04.2017 / admin / No Comments

---
BeeAlive was proud to be a Platinum Sponsor to honor Tommy McGuire at his fundraiser this past February. Tommy not only worked for BeeAlive for many years but is also the son of Lori Balletta, our COO and grandson to our Founder, Madeline Balletta. Tommy received much love and support from family and friends. We watched a community come together to support Tommy! Thank you to all who helped and donated!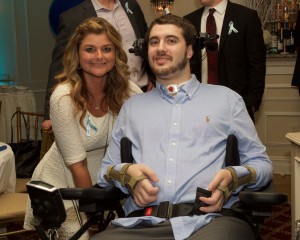 Lori Balletta and her son Tommy McGuire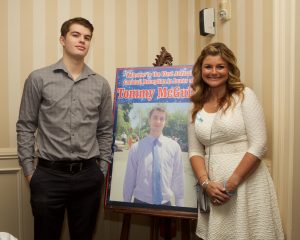 Lori Balletta and her son Andrew McGuire
Just recently Tommy was involved in a swimming accident and suffered a devastating spinal cord injury. He grew up in West Nyack, NY. Before Tommy's accident he enjoyed playing baseball in the West Nyack LL and basketball with St. Paul's CYO. Tommy attended Clarkstown South High School where he played baseball, basketball and football where he was the All Section Quarterback. He recently graduated from Manhattan College with a business marketing degree. Anyone who knows Tommy knows how big of a NY sports fan he is, except when it comes to football where he has a been a passionate Caroline Panthers fan since he was three years old.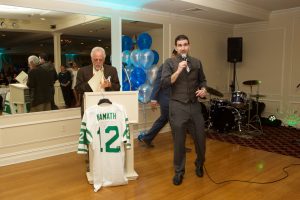 Jason Balletta at live auction
To learn more about Tommy or how you can help please copy and paste the link below into your browser:
https://helphopelive.org/campaign/11334