BeeAlive Goes Pink for Breast Cancer Awareness
---
16.12.2014 / admin / No Comments

---
Breast Cancer Awareness Month | October 2013
We all have a family member, a friend, or know someone who has experienced cancer. Breast cancer awareness is a cause very near and dear to our very own Rose's heart since her mother was diagnosed with (and thankfully beat) breast cancer in 1996. Fortunately, treatments such as chemotherapy and radiation exist to help fight the disease. Unfortunately, these treatments can have unpleasant side effects, especially on the skin, which Rose's mother experienced first-hand.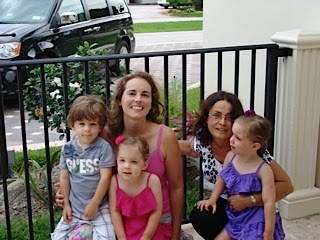 Rose, her mom and triplets, Evelyn, Julia & Jax!
Through research, Rose learned that when a person's immune system is compromised by an illness such as cancer, especially while undergoing treatment, the skin is unable to go through its natural reparative process – the result sometimes being dry, rough skin.
However, keeping your body hydrated and skin moisturized before, during and after treatment can greatly reduce these side effects. Rose spearheaded the creation of BeeAlive Spa Essentials™ natural skin care line as a safe, non-toxic alternative for women who desire to radiate natural beauty, in part because of her mother's experience.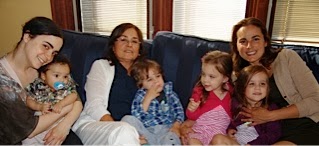 That is why this October, BeeAlive has partnered with a local hospital to support its Blow Away Breast Cancer campaign. With each purchase of a BeeAlive Spa Essentials™ Royal Jelly Serum, we will donate one full size Spa Essentials natural skin care product to a woman undergoing breast cancer treatment.
Plus, as our gift to you for helping to support our cause, we will add one FREE Foaming Honey Cleanser to your purchase. Get it here now.
All BeeAlive Spa Essentials™ natural skin care products are soothing, alcohol-free and 100% free of synthetic preservatives and fragrances to hydrate, tone, soften and refresh the skin without stripping it of essential moisture. Key herbs, essential oils and bee products, such as Aloe, Honey, Royal Jelly, Lavender, Rhodiola and Green Tea employ the task of protecting and nourishing your skin so that you and your loved ones can focus on a full recovery.
Harvest Your Authentic Beauty™ and Blow Away Breast Cancer!